This happens every few weeks or so and the issue seems to resolve itself, but it's getting to be a tired nuisance.
This is like the third time this happens to me, not including other hurdles i've had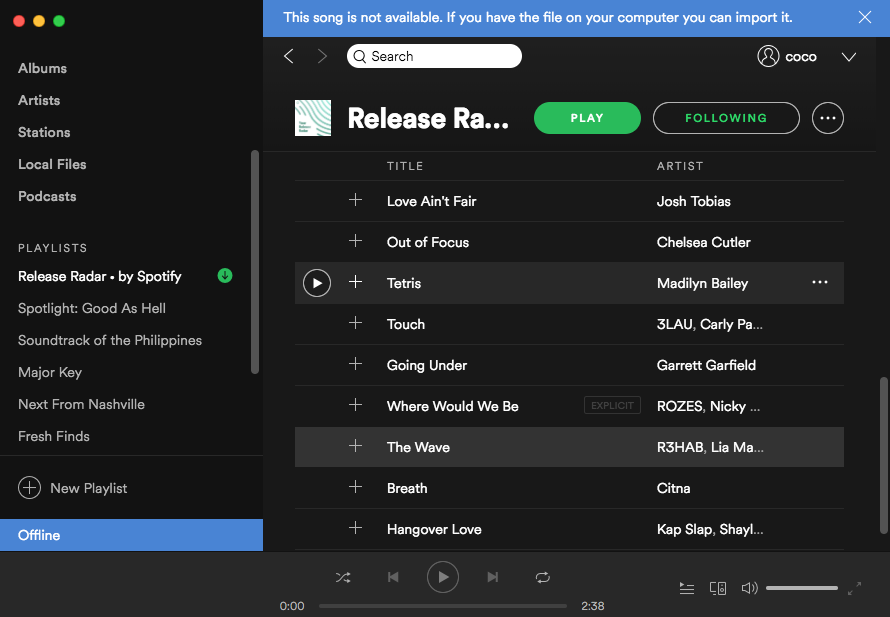 Check if changing that in the Settings area helps.
I don't want to cancel my membership after everything I went through to migrate my collection over from Rdio, but I'm not going to keep paying for this if I can't play anything.
Open the Spotify app any try connecting again.
So Now I'm also having this issue
I originally figured those were premium-only or something, but having started a trial I noticed they're still greyed out.
Furthermore, it seems, like sometimes a can play the song and sometimes not.
Sorry, I misread your message.