Do you want your kids to go to public or private school?
Is it important to you that your partner shares your vision of race, ethnicity, and difference?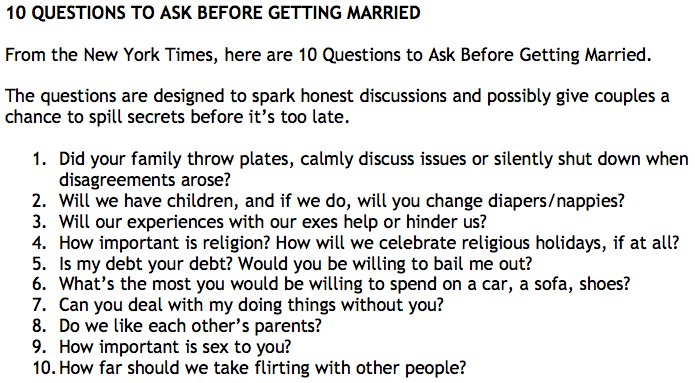 Have you ever failed to pay child support?
Does your partner display empathy for others and you?
Bradford Wilcox, the director of the National Marriage Project at the University of Virginia, point ed to research his organization has sponsored that indicat ed that having had m any serious relationships can pose a risk for divorce and lower marital quality.
Other couples choose to combine their money across several accounts.
Do you believe that taking care of your physical and mental health is a part of honoring your marriage vows?
Do you regularly participate in community projects?
When you were a child, were you often complimented or shamed about your looks?