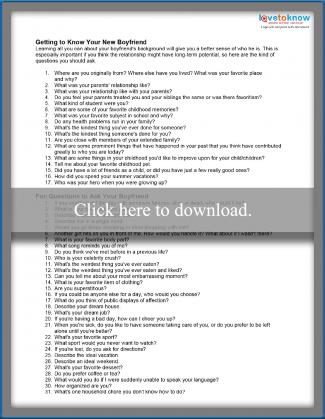 A great question to ask your boyfriend that will show you how much they feel like they fit into society.
If you could go back in time, but only to last week, what moment would you visit and why?
What do you think about open relationships?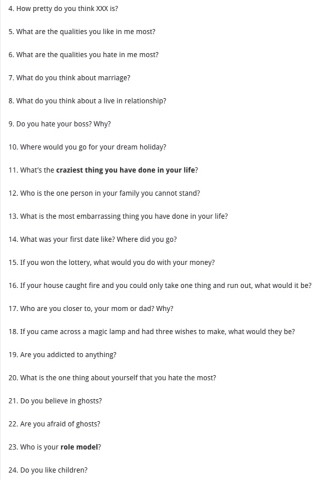 No data is shared unless you engage with this feature.
Do you think I look cute even when playing tomboy sports?
What are your dealbreakers?
Do you scream on roller coasters?
If I was really sad, what would you do to cheer me up?