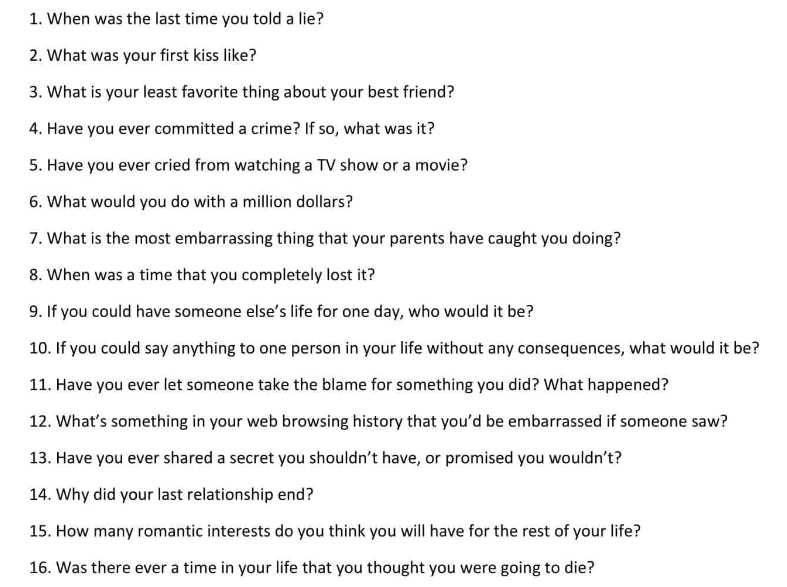 To provide a better website experience, hobbylark.
Have you ever ding dong ditched someone?
Kiss the person to your right on the cheek.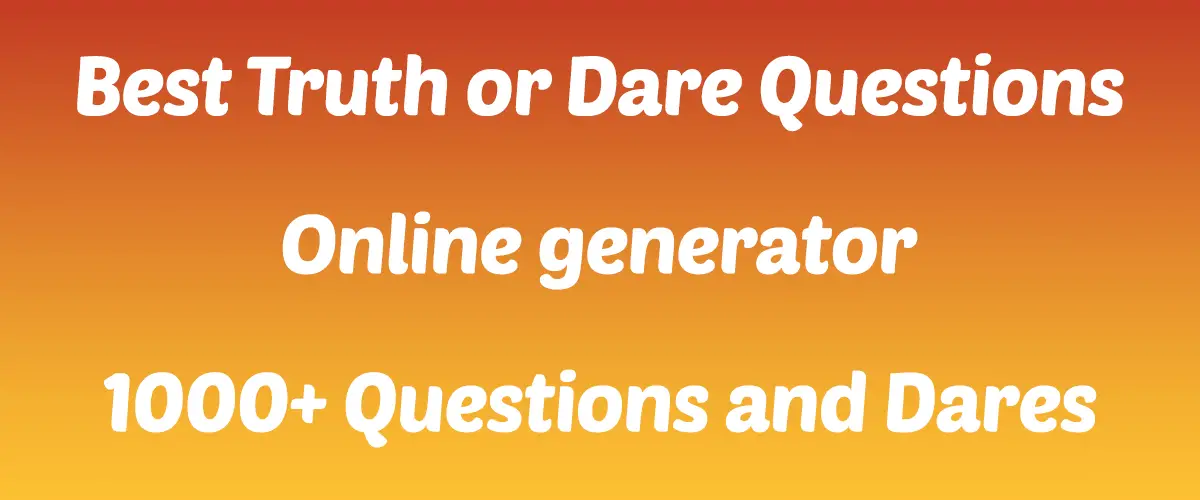 Read everyone the first email in your inbox.
What is your wildest fantasy?
Do you own any adult toys?
What was the last thing you texted?
If you were reborn, what decade would you want to be born in?
At what age did you first start having sexy thoughts and what prompted them?
Have you ever eaten something off the floor?
Call the 33rd person on your contact list.
Eat a clove of garlic.